You're invited to the Entrepreneur Center
The InFlight Program, powered by Nashville Entrepreneur Center, wants to help local founders increase their likelihood of success. Take the first step and apply today for the 2024 InFlight Program (limited space available).
The InFlight Program is a 5-Month Accelerator for Founders
If accepted into the 2024 cohort, you will: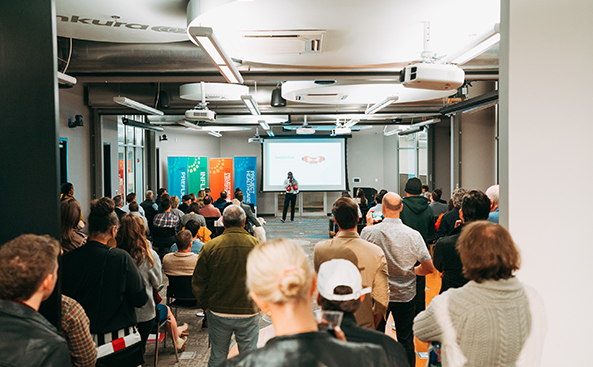 Join a Supportive Community
When you enroll into the InFlight Program, you gain access to a supportive community of entrepreneurs, over 290 expert mentors, two successful Entrepreneurs-in-Residence, shared co-working space, and invitations to special community events.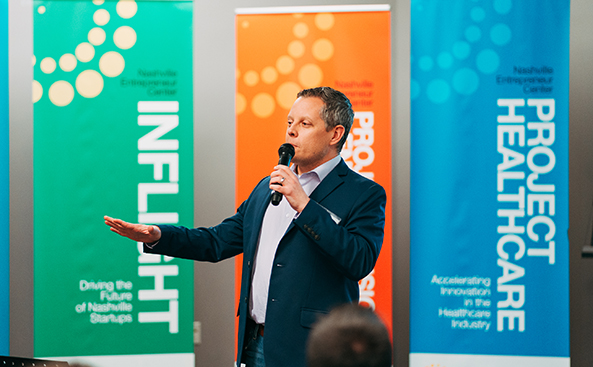 Learn Proven Growth Strategies
The InFlight Program allows you to participate in interactive classroom sessions featuring a world-class curriculum on sales, marketing, finance, and growth. InFlight participants have grown their annual revenue by an average of 57 percent.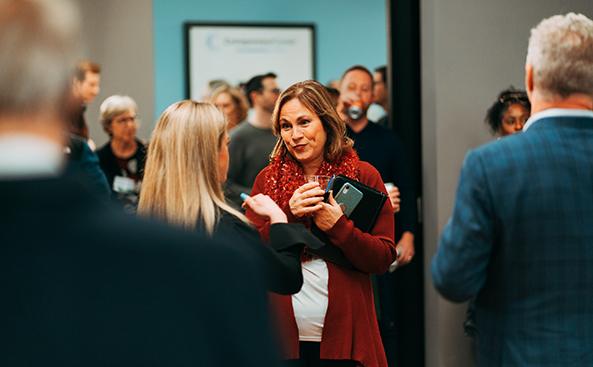 Connect with Business Leaders
You will benefit from opportunities to form connections with Nashville business leaders and InFlight Program alumni. You also get personalized, hands-on attention from a dedicated program manager and guidance from the Entrepreneur Center's team.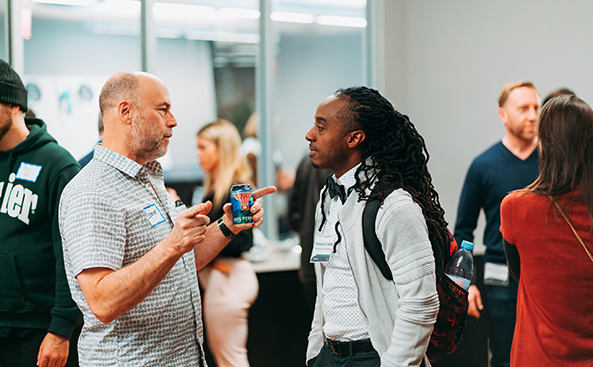 Network with Successful Founders
InFlight allows you to network and learn from the experiences of successful business leaders at EC special events. You gain an opportunity to be personally introduced to advisors, investors, and relationships that could change the trajectory of your company.
Over 50 Founders have Graduated from InFlight
See what other founders have to say below:
You Get to Work with Our Entrepreneurs-in-Residence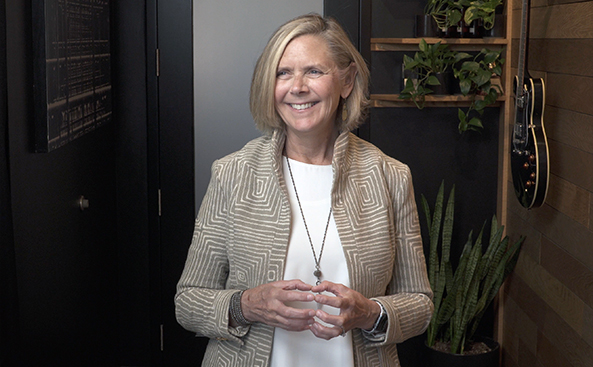 Beth Chase, Founder of c3/consulting
Beth Chase is a serial entrepreneur, board director and community leader. She was the founder and CEO of c3/consulting, growing the firm to the largest in Middle Tennessee prior to merging with Ankura Consulting Group.
Beth has collaborated with Fortune 500 and private equity teams in an array of industries including healthcare, financial services, supply chain/logistics, and technology.
Katherine McElroy, Partner at c3/consulting
Katherine has spent her career in various executive roles growing start-ups. As a management consultant and operations leader, she was one of the original partners at c3/consulting.
Before c3, she was CIO and on the leadership team that grew TCS Management Group to be the industry leader of workforce management software prior to its acquisition by Aspect Software.
InFlight Program Partners